Benefits for a better you – U.K.
Medical and dental? Life insurance? Perks? Whatever you're looking for, Klaviyo has the benefits and resources to support your and your family's ever-changing needs.
Who's eligible for benefits?
You must be actively employed by Klaviyo for you and your dependants to be eligible for any benefits programmes.
Enrolling in your benefits
Klaviyos working in the UK now have a new way to enrol in their Klaviyo benefits: the EMEA Benefits Enrolment Portal. Through this portal, you not only can enrol in benefits, but you can also view your existing benefits and access exclusive discounts.
Important!
The window to enrol in benefits is 15 March 2023 through 31 March 2023 for benefits that go into effect on 1 April 2023.
Are you a new hire?
Your deadline to enrol in your Klaviyo benefits is the end of the month of the date you were hired.
After submitting your new hire elections, you can only make changes within the month you were hired; otherwise, you'll have to wait until the next enrolment period, unless you have a qualifying life event.
To make changes to your new hire elections, email HR@klaviyo.com for help.
Qualifying life event
If you experience a qualifying life event, such as a marriage or divorce, the birth of a baby, or adoption of a child, you're eligible to make changes to your benefits through Workday by the end of the month in which the event occurred.
Your health
Better health? Own it. Live your life to the fullest with benefits and resources that support your overall wellbeing.
Medical
Klaviyo offers comprehensive private medical insurance through Vitality for all our UK employees and their eligible family members. You're immediately eligible for coverage, and your previous medical history is disregarded.
How much you pay
The percentage that you and Klaviyo cover for you and any enrolled dependants is:
Employees: Klaviyo pays 100% of the monthly premium.
Spouse: Klaviyo pays 80% of the monthly premium; you pay 20%.
Children: Both you and Klaviyo pay 50% of the monthly premium.
The amount you pay is through payroll deductions.
What's covered
Inpatient, day-patient, and outpatient hospital fees and surgical procedures
Advanced cancer support, including cover for various therapies, follow-up consultations and specified equipment to support treatment
Therapies cover, including chiropractic, osteopathy, chiropody/podiatry, acupuncture, homoeopathy, and dietician services
Mental health programmes and resources, including treatments such as psychiatry, counselling, and talking therapies
There's a £0 excess for services received, so you don't pay any upfront costs for treatment.
Rewards programme
Your private medical insurance also includes a rewards programme—receive 50% off a gym membership at Virgin Active, Nuffield Health, or PureGym gyms, one Caffe Nero coffee drink per week, 12 company-paid cinema tickets per year, merchandise discounts, and more.
Dental
Klaviyo's private medical insurance includes dental cover for you and your dependants, so you can manage the cost of dental care throughout the year. The policy subsidises the costs of treatment from a private dentist (up to annual limits) for different types of routine dental treatment. Cover includes:
Preventive treatment (routine exams, scale, polish, X-rays)
Restorative treatment (fillings, extractions, major restorative treatment)
Full cover for NHS treatment
Dental injury and emergency treatment
Orthodontic treatment (where eligible)
Modern Health
As part of our continued efforts to make Klaviyo a remarkable place to work and allow you to feel like you can bring your whole self to Klaviyo, we're introducing Modern Health as a new employee benefit for all Klaviyos and their families.
Modern Health is a wellness platform that makes it simple for you to access personalised care for life's ups and downs—whether at work, home, or in your relationships. When you log in to Modern Health for the first time, you'll answer a few questions about your wellbeing* and then be thoughtfully guided to resources that align with your specific needs and preferences.
Watch this brief video about Modern Health to learn how to access care.
How can Modern Health benefit you?
Personalised support: Receive support in the areas that matter to you—whether that's stress and anxiety, burnout, parenting, work performance, relationships, challenging life events, finances, and more.
Mental resilience: Gain clarity on how to navigate challenges in your life, create healthy habits, build confidence, and improve your overall mental wellbeing.
Community: Find group support sessions designed to be safe spaces to listen, share, and learn with others.
What's included
Eight one-to-one sessions per year with a certified mental health professional or a financial wellbeing coach
Eight one-to-one sessions per year with a licensed clinical therapist in your country (with a guarantee of scheduling an appointment within two business days). This service is free to Klaviyos enrolled in our medical plan. It will not affect your access to mental healthcare—including clinical therapy—through your medical plan.
Unlimited group support sessions (Circles)
A library of guided meditations and self-paced digital courses
Personalised and specialised work-life support for you and your whole family, including (but not limited to) people leader services, therapy for minors, ADHD coaching, couples counselling, eldercare, parenting, and caregiving
Ongoing wellbeing assessments to track your wellbeing over time
Once registered, you can download the mobile app if you prefer to access services.
All employees should have the Modern Health app in their Okta dashboard, and all new hires will receive a welcome email before the end of their first week to register! Once registered, you can download the mobile app if you prefer to access that way as well!
* This data will be processed under each country's relevant data protection regulation (such as HIPAA and GDPR, for example).
Your money
More money? Love it. Saving for your retirement provides you with financial security for your future.
Pension
Klaviyo's group pension scheme helps you plan and save for your retirement on a tax-favoured basis.
You're automatically enrolled in our group pension scheme, through Aviva, within your first month of employment.
Every year, Klaviyo will contribute an amount equal to 5% of your salary, provided you contribute at least 5% of your salary through salary sacrifice. With salary sacrifice, you agree to give up part of your contractual gross salary in return for non-cash benefits, such as pension contributions. The amount you give up is taken from your gross salary and paid straight into your pension as a contribution.
You do not pay any tax or National Insurance Contributions (NICs) on the amount you contribute, which helps you maximise your take-home pay.
You can opt out of the scheme at any time, but Klaviyo will automatically re-enrol you every three years.
Financial coaching
Take charge of your finances with Bippit financial coaching services. Bippit offers ongoing support and coaching from qualified financial professionals. Plus, you have access to a wealth of tools and resources to help you with saving and investing your money, decreasing debt, managing retirement tax, and more.
Get started today. Register at Bippit with your email address.
Life insurance
Klaviyo provides financial security for you and your family with life insurance through Unum. If you die, life insurance provides a lump-sum payment to your designated beneficiaries. Cover is equal to 4 times your annual base salary.
Income protection
Beginning on 1 April 2023, all UK Klaviyos are covered under our income protection benefit through Unum. This cover provides financial support if you're unable to work due to illness or injury.
After a 13-week waiting period, you'll receive 50% of your salary for up to 5 years. You're automatically covered up to £150,000 per year. If your salary exceeds £150,000 per year, you can request a higher benefit level by submitting an application or calling Unum underwriting at 0345 601 2177 to discuss your medical history.
For more information, visit Unum.
Business travel insurance
Klaviyos and their eligible family members who travel on company business are automatically covered under two types of travel insurance—at no cost.
Business travel insurance: Provides you with a benefit if you become ill, injured, or concerned for your safety while travelling for work.
Kidnap, ransom, and extortion insurance: Offers protection against a wide variety of security risks around the world, including kidnappings for ransom, abductions, extortion, wrongful detention, hijackings, security evacuations, and more.
Review the benefits summary for details and benefit amounts.
Your perks
More perks? Yes, please. Your health and your money are important to living your best life, but so are these added Klaviyo benefits.
Discover your perks
From paid holidays to reimbursements, we've got the perks to meet your needs and fit your lifestyle.
Flexible paid time off (FPTO)
All regular full-time Klaviyos are eligible for unlimited flexible paid time off (FPTO). We strongly encourage our Klaviyos to take a minimum of two weeks off annually, where we really do mean the minimum. Ideally, we'd like to see Klaviyos taking closer to four weeks or more of FPTO per year, and we have committed to each other to lead by example. Klaviyos should enter flexible PTO in Workday. For the UK flexible time off policy, please refer to the handbook.
2023 holidays
The London office will be closed on the following 2023 holidays. UK employees will have the day off.
New Year's Day (substitute day)

Coronation of His Majesty King Charles III

Monday, December 25, 2023

Tuesday, December 26, 2023

Family leave
Being inclusive is a key value at Klaviyo, and we want to make certain that this is reflected in all our HR policies, processes, and programmes. With this in mind, we have enhanced our family leave policy in the UK to ensure that it's applicable to all family types and that new parents feel supported.
Primary and secondary carer enhancements
Our enhanced family leave policy now offers primary carer and secondary carer entitlements. This recognises all family types and structures, regardless of gender.
Primary carers are now eligible for 22 weeks of paid leave (in addition to statutory leave entitlements)
Secondary carers are now eligible for 16 weeks of paid leave
New parents
Welcoming a new child into your family is exciting, and it's important that you feel supported by Klaviyo during this time. Our new family-friendly policy supports all employees who are raising their children—no matter what the family make-up is, or whether individuals are welcoming a baby by birth, adoption, or surrogacy. To find out more, read the full policy on our Resources page.
This change is a significant step towards our vision of becoming a fully supportive, open, and inclusive employer, and we look forward to doing more over the next year.
Questions?
Reach out to HR@klaviyo.com to set up some time to talk through the logistics of your leave and get answers to any questions you have.
Sabbatical
A sabbatical provides you with a break from your work and allows you to spend more time doing what you love most—hanging with your family, travelling, pursuing a social service project, or simply relaxing. During your sabbatical, your status at Klaviyo is the same as if you were working every day, with the same access to your Klaviyo benefits and perks like any other day.
So thank you for everything you do. Now get out there and take time for you!
Eligibility
Full-time Klaviyos who have been here for 5 years are eligible for 4 weeks of paid time off.
Get the details
Check out the sabbatical policy document and FAQs. Or go to the Klaviyo Wiki page (internal access only) for more information.
Learning reimbursement and books program
Always learning? Get reimbursed. Klaviyos are always learning—and always trying to become better teammates, managers, subject-matter experts, and all-around humans. We want to reward you for that!
Learning for your lifestyle
Klaviyo reimburses you up to £2,500 annually for learning and training expenses: building skills that will make you successful in your current role or in future roles at Klaviyo. We are happy to announce that you can use this benefit for personal learning as well. This benefit perk will be reimbursed through Forma.
Klaviyo Books Program
Our always-learning value extends beyond the typical workday. Whether you're relaxing with a novel, reading about technology, or learning more about social justice, you can be reimbursed for the books you buy. If you're better off for having read it or listened to it, we'll pay for it. This benefit perk will be reimbursed through Forma.
Working remotely
Klaviyo wants to make sure you have what you need to be successful. So work your way. Own it.
New work-from-home Klaviyos are reimbursed £750 through Forma within the first 6 months of employment for the purchase of tools and equipment they need to be effective while working remotely. Chat about your needs with your manager before purchasing supplies.
Commuter benefits
Commuter benefits through Forma help Klaviyos pay for the expenses associated with going back and forth to work on the Tube. You can expense your commuter pass for the train within Forma. Klaviyo contributes £350 each month if you enroll.
Wellness reimbursement
Klaviyo knows how important it is to be mentally strong and physically fit. That's why Klaviyo rewards you for improving your emotional, physical, and financial health. Klaviyos receive up to £160 per year through Forma to use for gym memberships, home exercise equipment, massages, nutritional advice, financial counselling, and more.
Review the wellness reimbursement policy for complete details.
Claim your cash
Here's a recap of how much Klaviyo will reimburse you for eligible expenses for each programme within Forma. Any unused funds will be forfeited at the end of the applicable period noted below. Policies that detail eligible expenses, claim submission, and reimbursement details can all be found directly within the Forma platform.
£750/first 6 months of tenure
*Don't fret! Books are still unlimited—if you go over the £200 monthly limit, we'll add more funds to your wallet! Email HR@klaviyo.com if you need additional funds added to your wallet.
If you pay out of pocket for an eligible expense, you may choose to submit a reimbursement claim through the Forma portal.
Important notes:
Please make sure that your item name, purchase date, and purchase amount are visible on the receipt. If this information is not visible, your claim will be rejected. If available, please also have your name on the receipt.
For purchases made in apps such as Venmo and PayPal or online courses with recurring charges, please submit a screenshot or print screen of the charge and payment.
Don't forget!
You can use the Forma app to easily upload receipts and submit claims.
Accessing Forma
You can access Forma with the Okta tile on your dashboard. If you are missing the tile, please email IT@klaviyo.com. If you're enrolling for the first time, please use your Klaviyo email address.
Receiving and spending funds
With your allowance, you can shop in Forma's online store where you'll enjoy up to 30% off from Forma vendor partners! You do not need to submit a request for reimbursement when you purchase products through the Forma store. These items are already approved under your programme policy.
We recommend adding your personal credit card information to Forma's portal. If an item from the store exceeds your available Klaviyo-funded balance, it will be denied. You can pay the difference using your personal credit or debit card and still enjoy the discount.
How to add your personal card
Log on to Forma's portal through Okta. Under Account Settings, select Payments and navigate to Link Card. Enter your personal credit card information to supplement purchases that cost more than the amount you have in your account.
Note: If you do not add a personal card to your Forma account, purchases larger than your stipend amount will be rejected.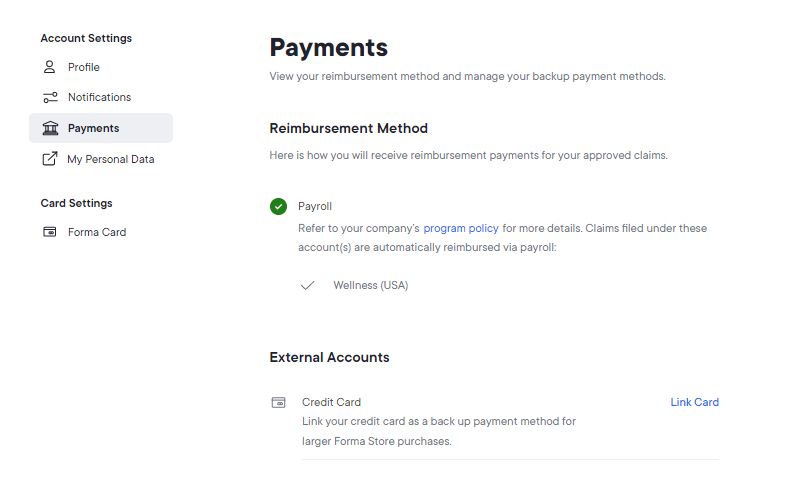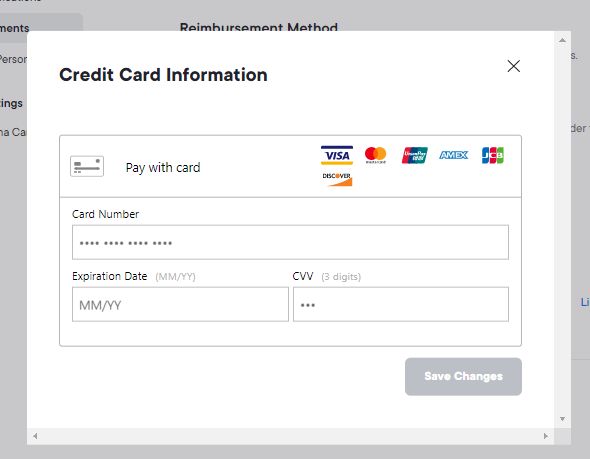 When can I expect my reimbursement?
Reimbursement requests will be reviewed by the Forma team within 2–3 business days. You can expect your reimbursement to be included in your pay cheque the following month.
Where should I go with questions?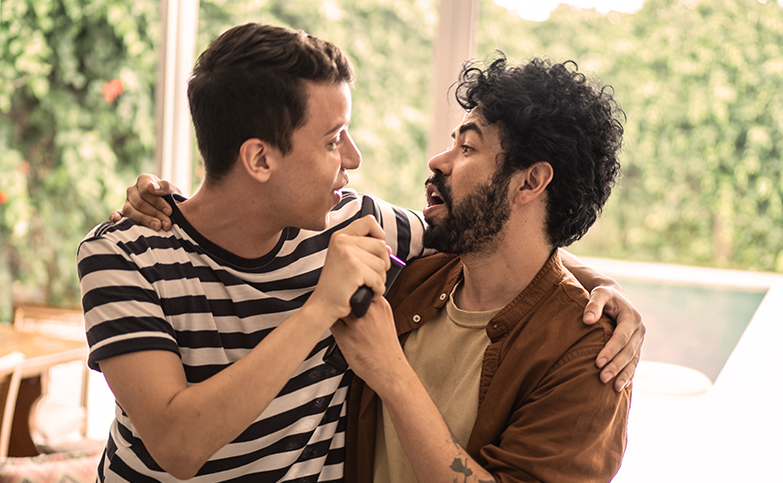 Medical
Vitality
0345 279 8856 (Health Advice Line)
Website
Dental
Bupa Touch
0345 609 0111
Website
Mental Health
Modern Health
Pension
Aviva
0800 158 3142
Financial Coaching
Bippit
Life Insurance
Unum
Info TBA
Website
Business travel insurance
International Medical Group (IMG)
Policy Plan #10-GTA-102481
866-311-1559 (toll-free call within US)
240-330-1359 (collect call outside US)
Email